https://nikolay100.com/travel/en/stalbitsata-cave/
Devetashka Cave in Bulgaria – The Gigantic Stone Age Home
The Top Sights of Koprivshtitsa, Bulgaria – A Journey Back in Time
Beglik Tash – The Mysterious Phenomenon of Ancient Bulgaria
My name is Nikolay and this is my blog for travel itineraries and trips. I can say that I love to travel, but who doesn't right? Instead I will tell you that I have been professionally involved in the Travel industry for over 12 years which gave me the chance to see traveling from a different perspective. During these years I have seen many tricks and gained knowledge about flight pricing, hotel price policies and many more procedures that Airlines, Touroperators and Online Travel Agencies use on a daily basis.
My idea is to publish beautiful itineraries for trips with highest possible quality, but for the lowest possible price. By doing a thorough research and using the knowledge I have in travel industry pricing, I will give you the chance to realize your trip to the long dreamed destination. On the blog you can find articles and how-tos for finding the cheapest flights, discounted hotels, rent-a-car deals and other tips and tricks for budget traveling. I really hope that any of the advises I publish here will be useful to you and I would love to hear your stories when you come back from you favorite destination.
Photos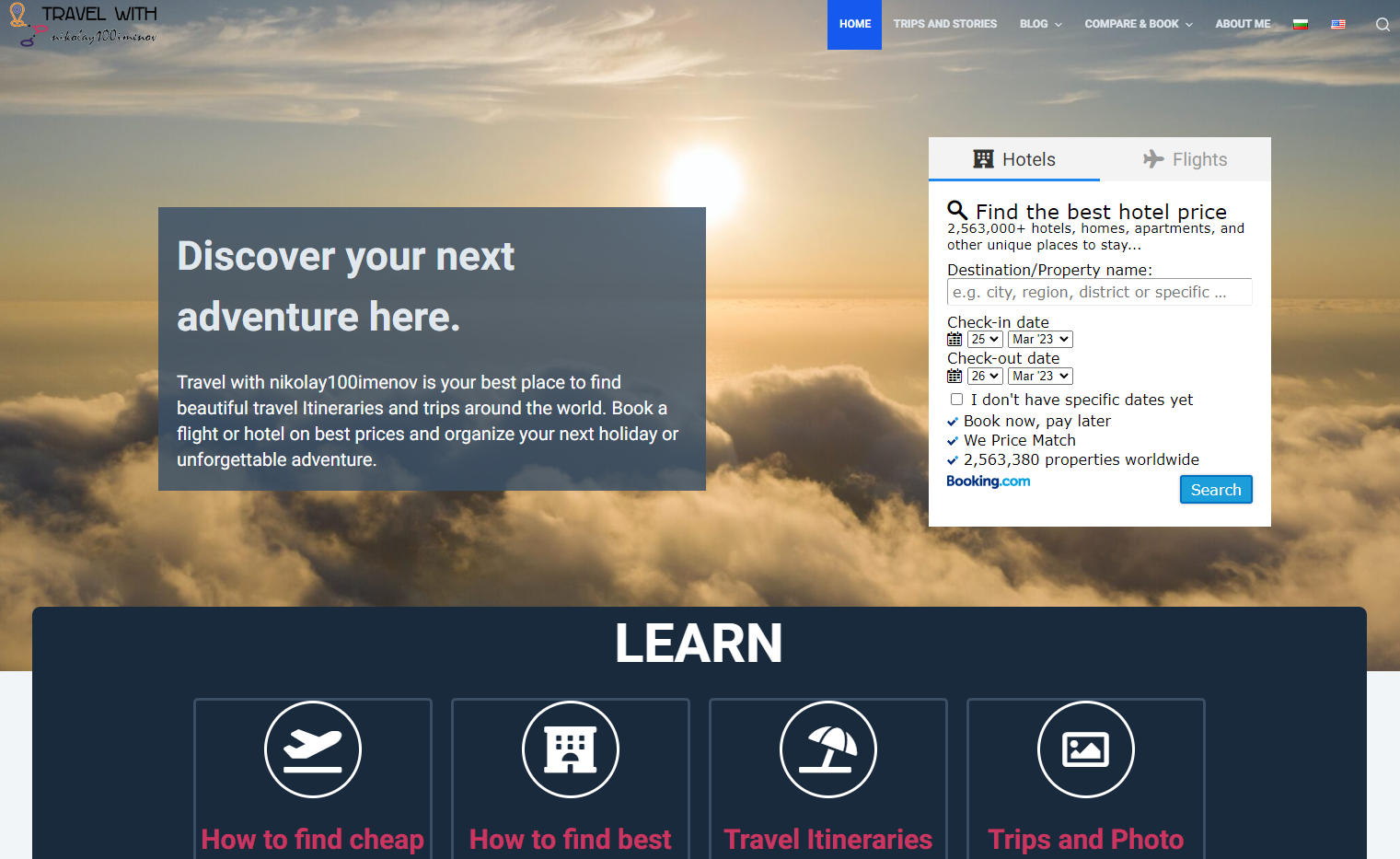 Reviews for Travel with nikolay100 Blog
Great blog with stunning pictures from Bulgaria and the world.